Attorneys and Paralegals
---
Debra R. Schoenberg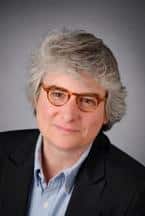 Debra R. Schoenberg, Esq., has a long and distinguished career. More than thirty years ago, she established her own firm, which has vast experience and expertise in the highly sensitive and complex practice of family law, and Ms. Schoenberg has established a professional reputation for thoroughness, strategic thinking, keen attention to detail, loyalty, and dedication to client service.
Today Ms. Schoenberg handles cases that range from complex financial issues and extensive marital estates, to high-conflict custody matters. Adept at negotiating resolutions as well as aggressively pursuing litigated outcomes, she also handles straightforward family law cases, pre- and post-marital agreements, and marital settlements. Ms. Schoenberg has demonstrated a lifetime commitment to fairness and equity, and because of her vast experience she is able to capture the perfect balance of compassionate sensitivity, and the aggressive assertion of a client's rights.
Long recognized as a leading family law attorney, Debra Schoenberg is a frequent lecturer in family law. In recognition of her work she was named a Fellow of the American Academy of Matrimonial Lawyers and a Board Certified Family Law Trial Specialist by the National Board of Trial Advocacy. She is also a Certified Family Law Specialist by the State of California Board of Legal Specialization. As the result of an extensive and confidential review by members of the Bar, she has been repeatedly listed in the Directory of Super Lawyers.
The San Francisco Business Times named Debra Schoenberg to their 2013, 2014, 2015 and 2016 lists of 100 Top Women Owned Businesses, their 2014 and 2015 lists of the 100 Fastest-Growing Private Companies in the Bay Area, and the 2015 and 2016 lists of the Top 25 LGBT-Owned Businesses in the Bay Area.
Additionally, Ms. Schoenberg was selected by peer recognition and professional achievement as one of the Top Women Attorneys in Northern California and was named one of the Ten Best Family Law Attorneys in California by the American Institute of Family Law Attorneys. The firm has also been repeatedly selected as one of the top three family law firms in the Bay Area. Ms. Schoenberg is a member of the California, New York, and Vermont Bar Associations. She is the author of a book entitled "Divorce in California."
"Debra is whip-smart, funny, and extremely professional. She has the skills, knowledge, and compassion needed to do a superb job as a family law attorney. I'll never forget how she reached out to me personally and empathetically when things were really tough."
— L.G. (See more testimonials from clients)
A Talented And Passionate Legal Team
All of our attorneys practice exclusively in family law, and bring a wealth of knowledge, skills and litigation experience, assisted by highly qualified and highly dedicated paralegals and support staff.
"The associates who work with her are terrific as well. It is a brilliant team of people to have on your side. Truly, I remain grateful now, two years after the resolution of my divorce, to have worked with SFLG and Debra Schoenberg."
— A.V.
Laura Alvarez
A graduate of Fordham University School of Law in New York, and Oberlin College in Ohio, attorney Laura Alvarez is admitted to both the California and Georgia bars. While in law school, she was a member of Fordham's selective Stein Scholars Program. Ms. Alvarez came to the Schoenberg Family Law Group after practicing family law for four years.
Ms. Alvarez provides a reassuring presence to clients by remaining calm under pressure and tirelessly advocating for a just result. Her article, "Representing Georgia's Immigrants in Family Law: Key Issues," was published in the Summer 2013 volume of the Family Law Review, published by the Georgia Bar Family Law Section.
READ MORE »
Sadie Bissett
Sadie received her B.A. in Criminology and Criminal Justice Studies, where she graduated magna cum laude from Sonoma State University in May 2009. She went on to earn her J.D. from Golden Gate University Law School in May 2012, graduating from the Honors Lawyering Program, earning specialization certificates in Family Law and …
READ MORE »
Hailey Canevari
Hailey graduated from California State University, Chico in 2011, where she received her B.A. in Criminal Justice. She went on to earn her J.D. from Golden Gate University School of Law in May 2015, graduating with a specialization in Intellectual Property Law.
Following graduation, Hailey was employed as a post-bar law clerk at the Schoenberg Family Law Group, P.C. where she honed her legal research and writing skills and developed a deep appreciation for family law.
READ MORE »
Eric Ira Glasser
Eric has been practicing family law for over twenty years. He graduated from University of California, Hastings College of the Law in 1989. While there, he was an editor of the COMMENT Law Journal and helped tenants in San Francisco with landlord-tenant issues at the San Francisco Housing Clinic.
Before attending law school, Eric graduated from Pitzer College of the Claremont Colleges and earned a Bachelor's Degree in Economics.
READ MORE »
Nancy Lawlor
Nancy brings her nearly 15 years' experience as a litigation attorney to the Schoenberg Family Law Group, P.C. She graduated from the Golden Gate School of Law in 1998, where she focused on litigation "with honors." Nancy thereafter clerked with the San Francisco Federal Public Defender's Office for a year, prior to …
READ MORE »
Ralph T. Santoro, Jr.
Ralph has litigated Family Law issues for 14 years. Since 2013 he is aBoard Certified Family Law Specialist, certified by the California Bar Association, Board of Legal Specialization. He graduated from California Western School of Law in January 2002 and passed the February 2002 California Bar Exam. Before attending …
READ MORE »
Miho Takarada
Miho was admitted to the State Bar of California in 1999 after earning her Juris Doctor from McGeorge School of Law in Sacramento. Prior to law school, Miho earned her undergraduate degree in Economics and a master's degree in Administration of Justice from San Jose State University. She has a strong background in family law and …
READ MORE »
Jane Taylor
Jane graduated from the University of Colorado Law School in 2010. She is admitted to practice in Colorado and California. Prior to joining SFLG, Jane practiced exclusively family law for five years. Her practice focused on valuation and division of high net worth estates…
READ MORE »
Charles Young
Charlie was admitted to the State Bar of California in 2013 after graduating from the University of the Pacific, McGeorge School of Law. Prior to law school, Charlie earned his bachelor degrees in Public Policy and Hispanic Languages and Literature from the University of Pittsburgh. Prior joining…
READ MORE »
Beth Jeffrey
Beth brings over 30 years of law office experience, including 12 years of specializing in family law. Originally from the east coast of Canada, she has a unique understanding of how immigration issues can impact family law cases. Beth is even-tempered and is able to help clients see "the big picture".
Beth earned her Associate of Science degree and certificate in Paralegal Studies at Fullerton College and then earned her B.A. in English literature from California State University, Fullerton. A voracious reader, Beth participates in MCLE classes and keeps abreast of current family law issues and rulings.
In her spare time, Beth enjoys reading and exploring the Bay area on foot.
Nkechi Nkenke
Nkechi graduated from San Jose State University, where she received a dual degree in Behavioral Science and Sociology. She went on to earn her J.D. from Michigan State University School of Law. While in law school, she completed the Child Advocacy & Certification Program and traveled to London to attend a seminar on Lawyering in the 21st Century at the University of Westminster.
After law school, Nkechi returned to the Bay Area and assists attorneys with all aspects of family law including extensive trial preparation, discovery, and legal research.
A Bay Area native, Nkechi loves spending time with friends and family, volunteering in her community, and competitive running.
Renee Soto-Johnson
Renee joined Schoenberg Family Law Group, P.C. as a paralegal in January 2010. Renee started her family law career in 2001. She attended Las Positas College majoring in Administration to Justice/Criminal Law.
Renee has been a legal assistant/litigation paralegal for over 12 years and has assisted clients with their family law disputes in the San Francisco Bay Area. She has assisted attorneys, covering all aspects of family and civil litigation, with handling cases involving divorce, same-sex marriage dissolutions, property division, child support, spousal support, contempt, domestic violence, prenuptial agreements, and post judgment motion matters. She is able to give each case her broad range of legal experience, while at the same time recognizing the very unique problems which face clients in a family law matter.
Crystal Wong
Crystal attended the University of San Francisco, where she obtained a Bachelor of Science in International Business. She went on to earn her Juris Doctorate from Golden Gate University School of Law, where she received a Specialization Certificate in Family Law.
Prior to joining the Schoenberg Family Law Group in 2015, she worked at the Unified Family Court in San Francisco. She also gained experience at several Bay Area family law firms and at the Executive Office of the Alameda County Superior Court.
A native of San Francisco, Crystal enjoys hiking, dining at new Bay Area restaurants, and spending time with family and friends.
For more information about our attorneys, please click on the links below:
Contact The Schoenberg Family Law Group, P.C.
To speak with a lawyer about divorce, LGBT partnerships, child custody or any other family law issue in the San Francisco Bay Area, please contact us online or call us at415-834-1120.