Debra R. Schoenberg San Francisco, California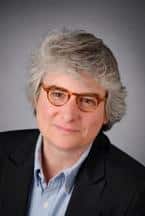 Debra R. Schoenberg
Location:
San Francisco, California
Phone:
415-834-1120
Fax:
415-834-1121
Email:
Debra R. Schoenberg, Esq., has a long and distinguished career. More than thirty years ago, she established her own firm, which has vast experience and expertise in the highly sensitive and complex practice of family law, and Ms. Schoenberg has established a professional reputation for thoroughness, strategic thinking, keen attention to detail, loyalty, and dedication to client service.
Today Ms. Schoenberg handles cases that range from complex financial issues and extensive marital estates, to high-conflict custody matters. Adept at negotiating resolutions as well as aggressively pursuing litigated outcomes, she also handles straightforward family law cases, pre- and post-marital agreements, and marital settlements. Ms. Schoenberg has demonstrated a lifetime commitment to fairness and equity, and because of her vast experience she is able to capture the perfect balance of compassionate sensitivity, and the aggressive assertion of a client's rights.
Long recognized as a leading family law attorney, Debra Schoenberg is a frequent lecturer in family law. In recognition of her work she was named a Fellow of the American Academy of Matrimonial Lawyers and a Board Certified Family Law Trial Specialist by the National Board of Trial Advocacy. She is also a Certified Family Law Specialist by the State of California Board of Legal Specialization.  As the result of an extensive and confidential review by members of the Bar, she has been repeatedly listed in the Directory of Super Lawyers.
The San Francisco Business Times named Debra Schoenberg to their 2013, 2014, 2015 and 2016 lists of 100 Top Women Owned Businesses, their 2014 and 2015 lists of the 100 Fastest-Growing Private Companies in the Bay Area, and the 2015 and 2016 lists of the Top 25 LGBT-Owned Businesses in the Bay Area.
Additionally, Ms. Schoenberg was selected by peer recognition and professional achievement as one of the Top Women Attorneys in Northern California and was named one of the Ten Best Family Law Attorneys in California by the American Institute of Family Law Attorneys.  The firm has also been repeatedly selected as one of the top three family law firms in the Bay Area. Ms. Schoenberg is a member of the California, New York, and Vermont Bar Associations.  She is the author of a book entitled "Divorce in California."
Areas of Practice
Family Law
Community Property
Domestic Partnership Dissolution
Litigation Percentage
75% of Practice Devoted to Litigation
Certified Legal Specialties
Board Certified Family Law Trial Specialist, National Board of Trial Advocacy
Certified Family Law Specialist, State of California Board of Legal Specialization
Bar Admissions
New York, 1987
Vermont, 1994
California, 2008
U.S. District Court Northern District of New York, 1987
U.S. District Court Northern District of California, 2012
U.S. Supreme Court, 1990
Education
Franklin Pierce Law Center, Concord, New Hampshire
Western College, Oxford, Ohio
Professional Associations and Memberships
California Bar Association, Member – Family Law Section
New York Bar Association, Member – Family Law Section
Vermont Bar Association, Member – Family Law Section (Former Chair)
American Bar Association, Member – Family Law Section
American Academy of Matrimonial Attorneys, Fellow
National Board of Trial Advocacy, Board Certified Family Law Trial Specialist
Directory of Super Lawyers, Family Law Profile 2007, 2008 & 2011
Classes/Seminars
Navigating Life's Transitions: A Financial and Legal Survival Guide, 2015
Tax Consequences of Divorce, State Assistant Judges, 2008
An Income Tax Primer for Family Law Practitioners, State Bar Association, 2008
What Family Court Judges Want You to Know, National Business Institute, 2007
Family Law: Year in Review, State Bar Association, 2007
Preventing Financial Mistakes during Divorce, National Business Institute, 2007
Child Custody and Shared Parenting, National Business Institute, 2007
Successful Financial Settlements for your Divorce Client, National Business Institute, 2007
Family Law: Helping Your Clients through Difficult Times, National Business Institute, 2007
A Road Map through Divorce Proceedings, National Business Institute, 2006
Family Law: Year in Review, State Bar Association, 2006
Advertising Ethically and Effectively, State Bar Association, 2006
Equitable Divorce Settlements, National Business Institute, 2006
What Family Court Judges Want You to Know, National Business Institute, 2006
Complex Matrimonial Law Issues, National Business Institute, 2005
Domestic Law in Vermont, National Business Institute, 2005
Tax Consequences of Divorce, State Assistant Judges, 2005
Business Valuations for the Matrimonial Practitioner, State Chapter of National Association of Certified Valuation Accountants, 2004
Keeping it Civil: The Same Sex Couples' Journey, New York State Bar Association, 2004
Successfully Dealing with Life Transitions, Key Bank Financial Forum for Women, 2004
Dealing with the Pro Se Litigant, State Bar Association, 2004
Complex Issues in Divorce, National Business Institute, 2004
Divorce Cases from Start to Finish, National Business Institute, 2003
Women in Transition: Dealing with Issues Surrounding Divorce, Salomon Smith Barney, 2000 – 2003
Complex Divorce for the Vermont Practitioner, National Business Institute, 2003
Pro Se Litigation Education, State Family Court, 2000 – 2001
Business Valuation: Presentation of Exhibits, Admissibility, Persuasiveness, State Bar Association, 2001
Family Law and Relief from Abuse, Vermont Volunteers Lawyers Project, 2000
Trusts, Estate Planning and Divorce, National Business Institute, 2000
Child Custody and Time Sharing, National Business Institute, 1999 – 2000
How to Utilize the Magistrate, State Bar Association, 2000
Honors and Awards
Fellow of the American Academy of Matrimonial Lawyers
Repeatedly listed in the Directory of Super Lawyers
The San Francisco Business Times' 100 Top Women Owned Businesses, 2013 – 2016
The San Francisco Business Times' list of the 100 Fastest-Growing Private Companies in the Bay Area, 2014 – 2015
The San Francisco Business Times' list of the Top 25 LGBT-Owned Business in the Bay Area, 2015 – 2016
Top Women Attorneys in Northern California
American Institute of Family Law Attorneys ' Ten Best Family Law Attorneys in California, 2015 – 2017
American Jurist Institute – Top Ten Family Law Attorneys, 2017